If you are reading this article probably you're looking to visit Madeira in a near future.
Madeira Island is an amazing place, where you can be in touch with the nature and also the seaside, while having the chance to taste an unique gastronomy, and see amazing views.
For those who are still deciding where to stay, this will be a great help.
1. Funchal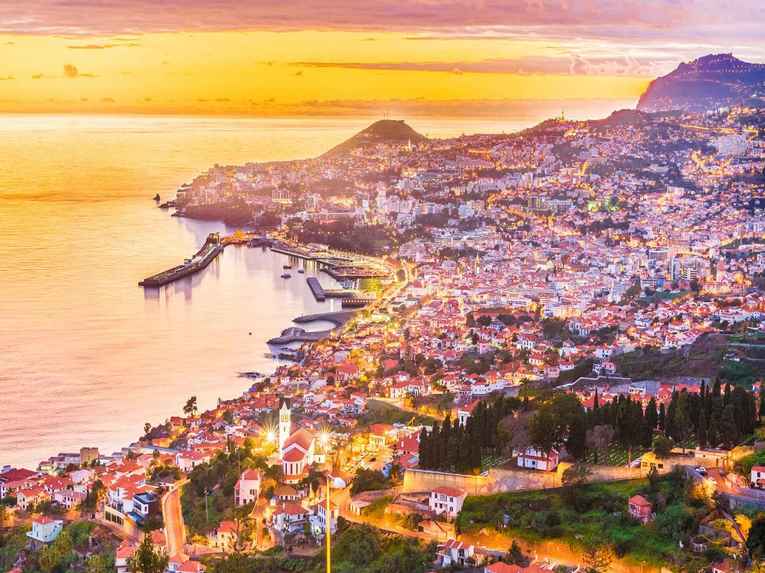 Known as one of the sunniest destinations on the Island, this is the perfect place if you are to stay by the coast side where is sunny and warm. It has something to offer for everyone.
Whether you are in
family holiday, as a couple or in a group of friends
, Funchal always has something to offer and make your vacation unforgettable.
Transfer from Madeira Airport to Funchal
2. Calheta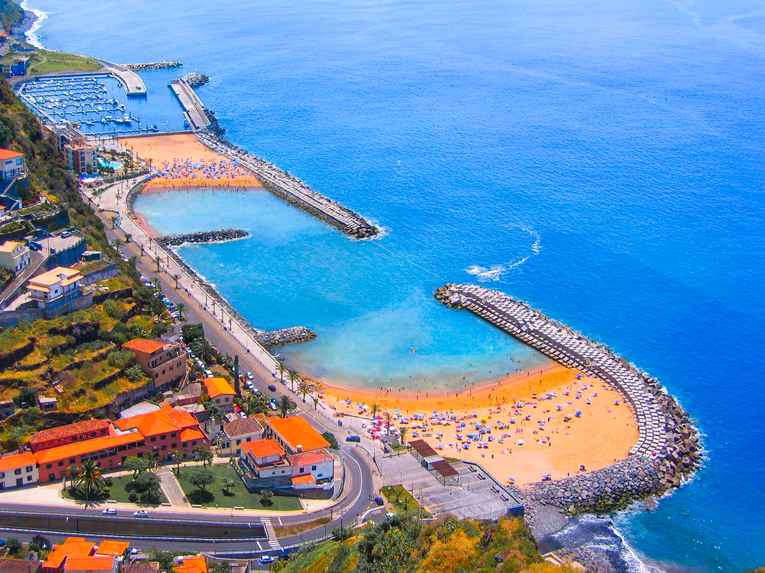 Located between the southern and western end of the island of Madeira, Calheta is one of the most popular places in the Island for many different types activities such as hiking, surfing, fishing, whale- and dolphin-watching.
Calheta is another quiet place on Madeira island it is well known for its Marina and golden sand beach that was made with imported sand from Morocco.
It is a really good place to stay if you are looking to enjoy walks along the seaside or going for a hike in the Lush Green Mountains and admire the stunning views of the nature that is surrounding you.
The village as also several cultural attractions search as parishes, contemporary art centre where you can find small bars with cultural activities.
Transfer from Madeira Airport to Calheta
3. Machico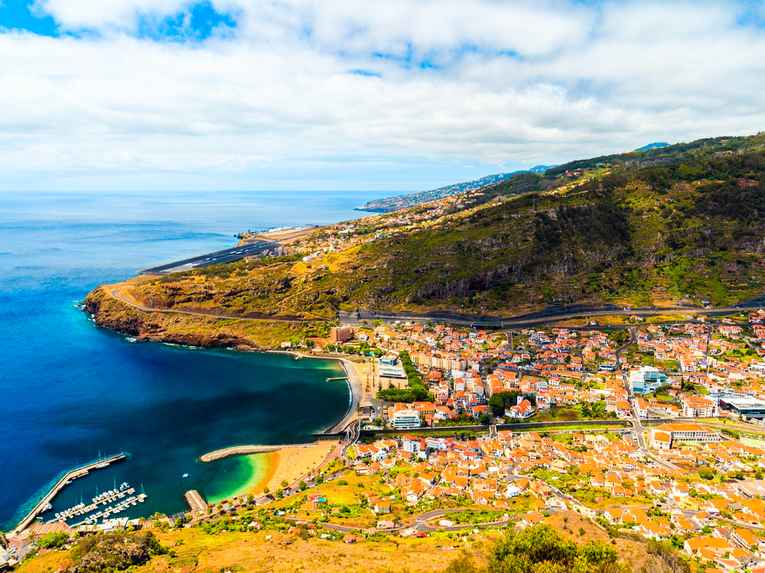 If you are looking for a quiet uncalled place to stay and still not far away from the main center of the Island, Machico is a great choice.
Here you will find
golden sand beaches where you can relax and enjoy the sea view
. This village is also very near to the airport and the main roads that connect different regions of the island, making Machico very convenient for those who are looking for a stress-free holiday without driving.
If you are a nature lover, this is a great starting point for scenic hikes and adventures along the mountainside. There are different activities that you can choose from such as hiking, paragliding, and mountain biking.
Transfer from Madeira Airport to Machico
4. Santa Cruz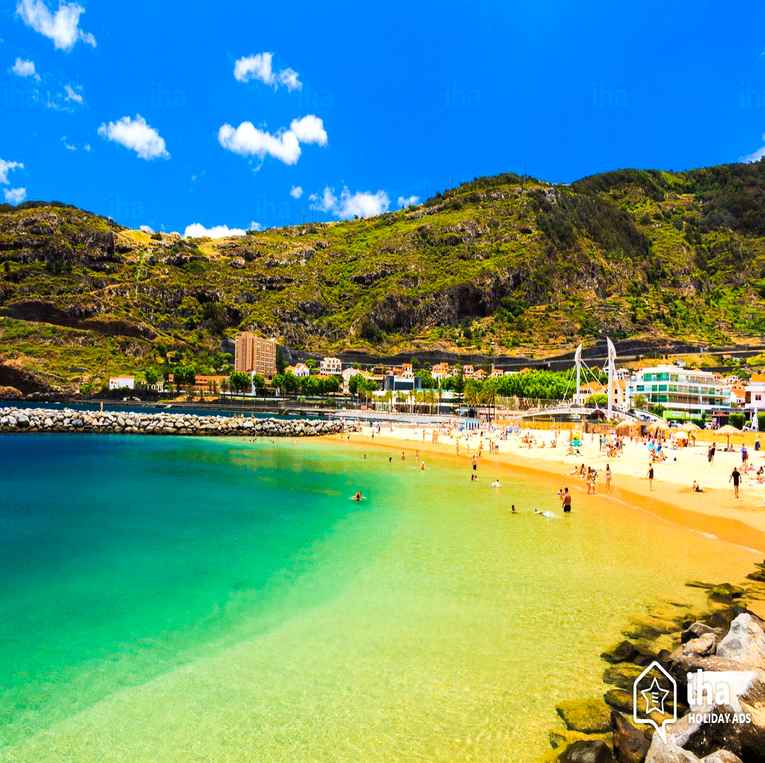 Santa Cruz it's a small village by the coast side which is a perfect destination for families once the axis it's very easy and also located very near to the airport. Like any other destination in island it has excellent restaurants cafes and shops there is also a market where you can find fresh products from the island and the really nice Promenade where you can enjoy best scenic walk along the coast side.
There is also a very beautiful beach well equipped with a children swimming pool and all the safety facilities, a lovely place.
Transfer from Madeira Airport to Santa Cruz
5. Ponta do Sol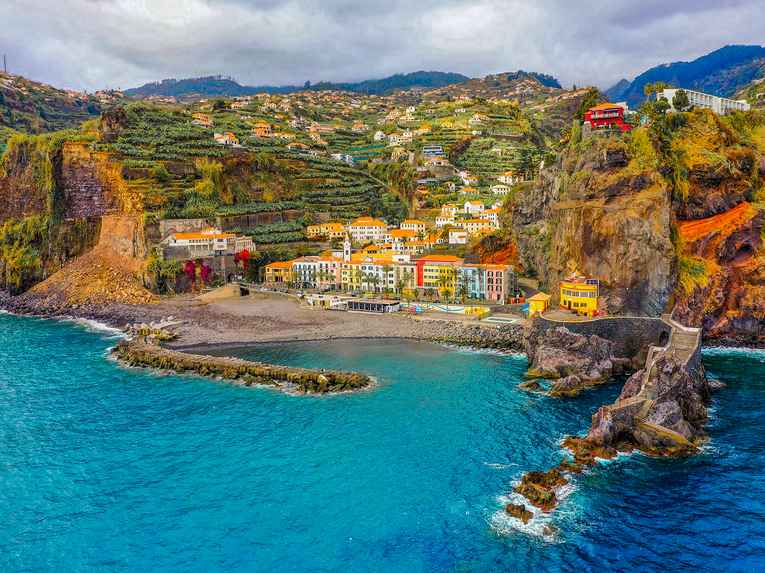 Ponta do Sol it's a small and picturesque Village by the southern coast of the island, with a small beach that offers great bathing conditions. This is one of the sunniest villages in Madeira that's why is named Ponta do Sol (Sun Point).
The warm seawater and the waves make this place a perfect destination for bathing, so this is the right place to choose if you are looking for a relaxing stay.
Transfer from Madeira Airport to Ponta do Sol
6. Porto Moniz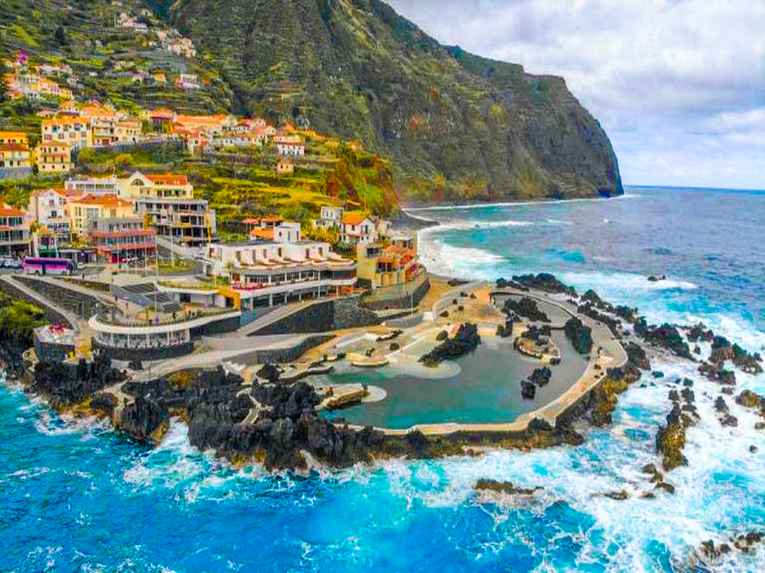 Well known for its volcanic natural pools that are filled with seawater. It's a great place to stay for the ones who want to explore the west side of the Island.
In this side of the island you can also find several modern hotels with all the amenities necessary for an unforgettable holiday season.
Very close from this village you have the Levada da Ribeira da Janela, which is one of the best long walks on the north side of Madeira Island where you can find some of the most beautiful waterfalls in the island.
Transfer from Madeira Airport to Porto Moniz
Get in touch
Feel free to contact us if you have any question.