Covid 19 Situation in the Algarve
Covid 19 Situation in the Algarve
The Covid 19 pandemic remains a challenge, but Portugal has good reasons to smile. Fortunately our country has been one of the least affected in Europe.
The quick and effective action of the health authorities had great results. Portugal invested in mass testing, which has allowed us to detect and isolate positive cases early, with low community contagion.
Current number of confirmed cases and deaths
The total number of confirmed cases since the beginning of the pandemic is now 51,681 and the total number of deaths is 1,739. The number of active cases is 14,363.
Despite the evolution of the virus and the emergence of new cases, the Portuguese population remains aware of the pandemic , following the health recommendations making all day-to-day activities safer which makes everyone feel more confident and safe.
The Algarve remains one of the regions least affected by Covid 19. It has now a total of 894 confirmed cases and 17 deaths. Total active cases are 264.
Covid Free Destination
All of these factors contributed to the Algarve being chosen as a post-pandemic holiday.
Proof of this are the airlines that have already started to resume their activity to Faro Airport and for some countries the mandatory quarantine is not required for those arriving in Portugal.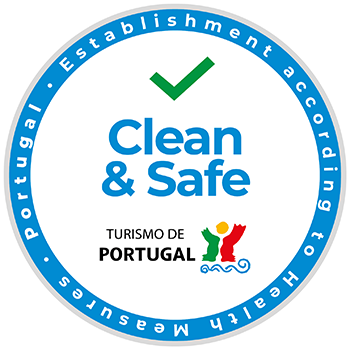 For those who arrive at Faro Airport and want to travel to Spain, it is now possible to cross the border since July 1st, the date when the land border between the two countries reopened.
The entire tourism industry in the region is prepared and committed to safely receiving all visitors. Hotels, restaurants and shopping centers are already open and with a "Clean and Safe" guarantee seal so that everyone feels safe.
With very extensive sands, our beaches are also considered safe areas for you to enjoy your family holidays, always keeping the proper safety distance.
Resume of implemented measures
In order to help you planning your trip in the most enlightening way possible, we have listed a set of procedures that are being adopted in various segments of tourist activity in the region:
Travel
Borders between Portugal and Spain opened since 1st July
Due to the relatively high incidence of Covid-19 cases, mainly in Lisbon region, all the ones who travel from and to England will have to comply with a quarantine period of 14 days on arrival
In Portugal and on land borders with Spain, there are no restrictions on mobility. Although social distancing rules and the use of a face mask must always be complied with.
All Irish travelers visiting Portugal and returning to Ireland will have to comply with the mandatory 14-day quarantine
Transfers
Alcoholic solution for hands cleaning available
Use of facial mask is mandatory ( Clients and Drivers )
Front vehicle seats cannot be used by passengers
Vehicles are sanitized after each transfer
Drivers measure and record their temperature twice a day
Maximum number of 6 passengers per vehicle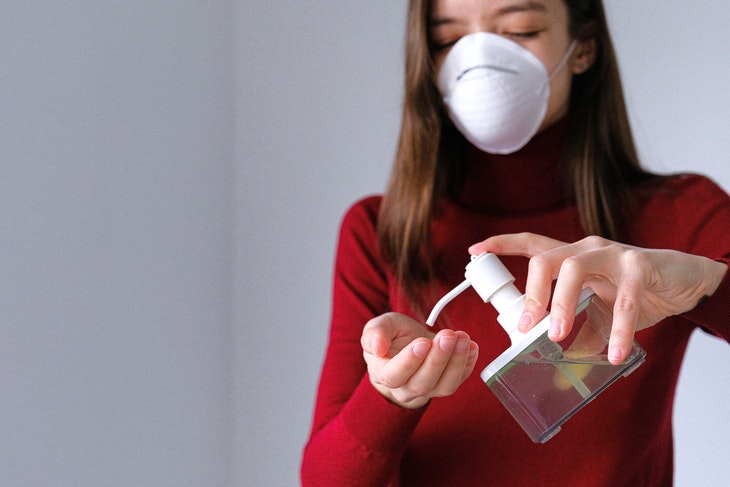 Airport Health Measures
For some countries the mandatory quarantine will not be imposed on travelers arriving in Faro by air, meanwhile you'll have to follow all the guidelines advised by de Portuguese HealthDepartment.
Everyone arriving by air are welcome to Portugal at the moment.
Reinforced Cleaning and Disifenction in all Airport Areas
Temperature Measure System
2 Meters Social Distance
Use of face masks is mandatory
Filling of a form upon arrival to collect information in order to control active contamination chains
Airlines flying to Faro Airport
Easyjet - Gatwick, Bristol, Manchester, Newcastle, Luton, Belfast, Berlim-Tegel, Basel, Geneve, Lyon, Nice, Paris
Wizzair - Luton
Ryanair - Stansted, Manchester, East Midlands, Birmingham, Bristol, Leeds, Luton, Bournemouth, Glasgow, Prestwick, London, Southend, Birmingham, Knock, Weeze
British Airways - Heathrow
Jet2.com starting in August - Birmingham, East Midlands, Glasgow, Leeds, Manchester, Newcastle, Stansted, Belfast
Edelweiss - Zurich
Luxair - Luxembourg
Transavia - Amsterdam, Roterdham, Eindhoven, Paris, Montpellier, Lyon, Nantes
Brussels Airlines - Brussels
Wizzair - Viena
TUI Germany - Dusseldorf, Frankfurt
SWISS - Geneva
Eurowings - Dusseldorf, Stuttgart, Hamburg
Lufthansa - Frankfurt, Munich
Air France - Paris
Volotea - Nantes, Marseille
Norwegian starting in August 8th - Oslo
Air Lingus - Dublin
Vueling starting in August - Barcelona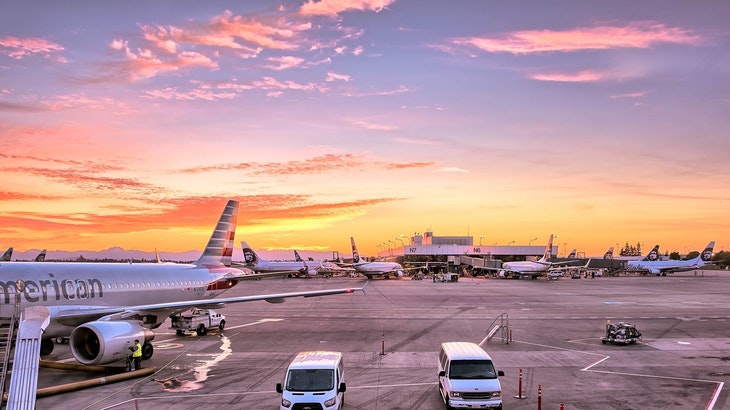 Hotels and Local Accommodations
Since June, tourist accommodation has resumed its activity, being able to adopt the "Clean & Safe" seal implemented by the Tourism Board of Portugal, which allows the identification of establishments and services that have implemented enhanced hygiene and safety measures
As no general occupancy limits have been set, each establishment must define a Contingency Plan to be applied in the context of COVID-19, with rules the use of individual or common spaces, and hygiene and cleaning procedures.
Accomodations that have a swimming pool, must implement procedures for the prevention and control of infection, ensuring compliance with rules of occupation, permanence, cleaning of spaces and physical distance between users.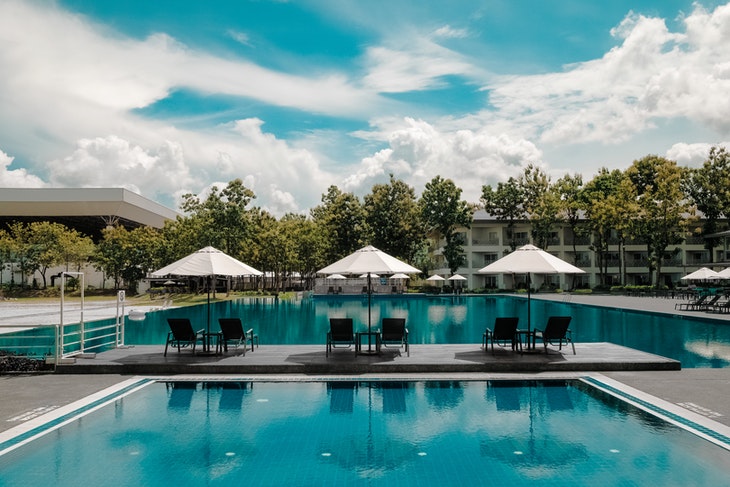 Social Behavior Measurements
Gatherings of up to 20 people are allowed, alcohol consumption on the public road is prohibited and rules on distance and mask use are maintained.
Fines for those who do not comply can reach 500 euros or 5,000 euros, in the case of companies.
People must adopt a social distance of 2 meters and the obligatory use of a mask in public transport and services, stores and supermarkets, in closed spaces or places with agglomerations.
Groups of more than 20 people are prohibited, in private or in public spaces, unless they belong to the same household.

Beaches

Free access with physical distance restrictions ( 3 meters between different families )
Maximum occupancy of 5 people per Sunshade / Sun Umbrella
Interdiction of ludic activities in sand area ( Beach footbal, Rackets, Disc throwing disc, etc… )
An information system about the occupation status is available, through signage, to facilitate the choice of the beach to which it is directed:
» Green: low occupancy (1/3)
» Yellow: high occupancy (2/3)
» Red: full occupancy (3/3)
You have at your disposal a smartphone APP, named "Infopraia" that provides you with all the information in real time about the occupation of the beaches

Golf Courses

Most of the the golf courses are already open. Each course follows the recommended health guidelines as well as specific measures established by the Portuguese Golf Federation

Restaurants

Access to commercial spaces such as restaurants, cafes, bars and terraces must maintain a minimum distance of 1.5m between the places to occupy. Use of a facemask mask is mandatory. Ordering and home delivery services are maintained.

There are 2 procedure options for restaurants:

50% capacity limit with a 2 meter social distance between tables
100% capacity is allowed if distance of 1.5m is maintained with a waterproof physical barrier is placed between customers

Waterparks and Zoos

Theme/Water Parks and Zoo Parks are open to visitors who comply with the rules of social distance and who wear facial masks
Entrance tickets must be purchased in advance

Theme/Water Parks in the Algarve:

Zoomarine - Open
Aqualand - Will not open
Aquashow - Will not open
Slide and Splash - Open

Shopping Centers and Stores

Shopping Centers and Stores are now all open. Number of people inside the store depends on the store dimensions
Restaurant areas are open
Use of Face Mask is mandatory

We hope that this information is useful for you in order to plan your holiday season in Portugal, if you have any additional questions please feel free to contact us

See you soon!